The historic town of Bungay
Bungay is found alongside the River Waveney, being situated in the heart of Suffolk. Bungay encourages tourists to come and visit its town, and the events which are offered. The origins of Bungay come from its Saxon church which are the remains of the Normal castle. Bungay comes from a rich heritage, and has always been a lovely place to visit. The Fisher Theatre which is found in the centre of Bungay, hosts a wide range of activities and events for tourists to attend. If you are a shopper, then come to Bungay and visit the range of shops it contains. If you ever want a day out, then come to Bungay and you will have everything you would expect, this includes: Restaurants, Historical Landmarks, a range of shops, and places to stay the night. Bungay is home to the St.Peters Brewery, which can be found on the outside of town, if you like Ale, go and check it out.

Red Dune Internet have designed several websites in the Bungay area.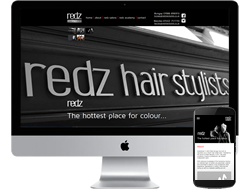 Redz Hair Stylists
Established in 2003 Redz Bungay has built its reputation as a vibrant high street salon. Followed by the launch of Redz Beccles in 2012. We pride ourselves in being a professional, yet relaxed independent salon.
With extensive knowledge of the hairstyling industry, our talented team of stylists are passionate, creative and committed to deliver a truly exceptional client experience. Specialising in cutting, colouring and styling as well as a bespoke wedding service.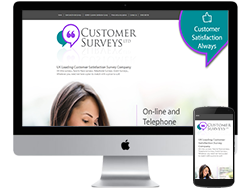 Customer Surveys
UK leading customer satisfaction survey comapny. On-line surveys, Face to Face surveys, Telephone Surveys, Event Surveys... Whatever you need we have a plan to match with a price to suit.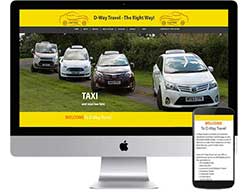 D-Way Travel
D-Way Travel is a family run business situated in Earsham near Bungay on the Norfolk/Suffolk border, 15 miles south of Norwich, 6 miles from Harleston, 8 miles from Beccles, and 10 miles from Halesworth.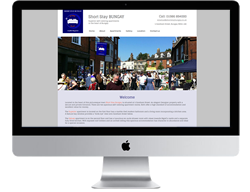 Short Stay Bungay
Located in the heart of this picturesque town Short Stay Bungay is situated at 5 Earsham Street. An elegant Georgian property with a secure and private Entrance. There are two spacious self-catering apartment rooms. Both offer a high standard of accommodation and excellent value for money.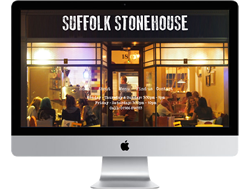 Suffolk Stonehouse
SUFFOLK STONEHOUSE opened on Friday 18th July 2014. We are hand making our pizza daily, proving it in our Georgian cellar, topping it and then stone baking it at 300degrees for you to eat in or take away. Our pizza names are all locally inspired, with the exception of "Sloppy Jack", who is our chef...
As well as the street level restaurant, there's a secret garden with small children's play area out the back, and an atmospheric Medieval cellar. The cellar is available for private hire and can seat up to 30.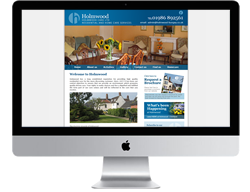 Holmwood Residential
Holmwood has a long established reputation for providing high quality residential care for the more discerning customer. Since 1977 it has been our central objective to ensure that we provide an environment which promotes quality driven care. Your rights to make choices and live a dignified and fulfilled life form part of our core values and will be reflected in the care that you receive.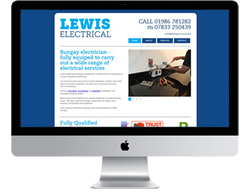 Lewis Electrical Bungay
Lewis Electrical are Bungay electricians, a small local firm comprising of a team of qualified electricians.
Our customer base ranges from private individuals, builders, farm work and commercial companies. Our new work comes from personal recommendations.
Servicing domestic, commercial and industrial installations. We undertake electrical rewire.
Being based in the Saints we are ideally situated to cover the following areas - Beccles, Lowestoft, Bungay, Halesworth, All Saints, Diss, Norwich, Woodbridge and Southwold.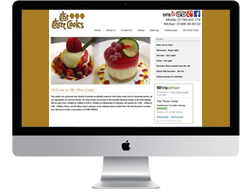 The Three Cooks
his family run restaurant was started to provide excellently prepared fresh home-made food at reasonable prices, all our ingredients are sourced locally. The Three Cooks are located in the beautiful Waveney Valley, in the town Bungay. We are open from 12:00pm to 3:00pm & 6:00 to 10:00pm on Wednesday to Saturday, and Sunday its 12:00 - 3:00pm & 6:00 - 9:00pm. Please see the Menu page to glimpse at our delicious home cooked food. We look forward to serving you. Call now to make a reservation on 01986 896953.
To see a few more of our current websites please view our websites page.