Diss has always been a town for its market, this traces back to the Domesday Book. Diss in found within the Waveney valley, and is home to the Mere, one of the deepest natural lakes found in the United Kingdom. Diss was a very popular place to live in Norfolk, having many shops to visit, with a beautiful recreational ground which can be used as a family day out, or a place to have a picnic. In Diss town you can find some of the medieval houses, which were built in the Georgian and Victorian era. These building are a nice attraction to visit and a place to relax and unwind to enjoy the beauty of Diss. Diss is also host to a auction house and a farmers market. Alongside these two attractions Diss also has its own Cornhall, which is now used for a town hall, to offer music, film, comedy and dance nights. If you enjoy reading up on the history of Diss, then why not visit the museum, which can demonstrate to you what Diss used to be like.

Exhibiting at Diss on View 20th September 2013.
Red Dune Internet have designed several websites in the Diss area.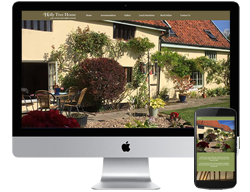 Holly Tree House
Holly Tree House, A Luxury Award Winning Bed and Breakfast in Wingfield Suffolk
A 16th Century house offering a wonderful rural retreat on the unspoilt Suffolk/ Norfolk border in the heart of the Waveney Valley. Come and enjoy the peace and tranquillity of Wingfield, relax and rejuvenate, away from the stresses and strains of everyday life.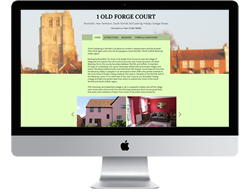 1 Old Forge Court
This charming, semi-detached cottage is set in a peaceful location just off the village main street and a short stroll from the Old Kings Head pub which serves great food, fine wines and a selection of beers from some of the area's many breweries.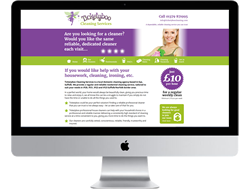 Ticketyboo Cleaning Services
Ticketyboo Cleaning Services is a local domestic cleaning agency based in Eye, Suffolk. We provide a regular and reliable residential cleaning service, tailored to suit your needs in IP20, IP21, IP22 and IP23 Suffolk/Norfolk border area.
In a perfect world, your home would always be beautifully clean, giving you precious time to relax and enjoy it, we all know this can be a struggle to maintain if you simply do not have the time or unable to do all the things you used to.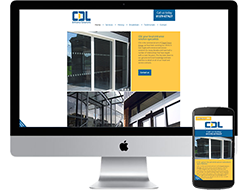 CDL Doors
CDL is the commercial arm of Chapel Doors Group, we have been assisting our clients in East Anglia with entrance and service solutions for many decades and have built a number of relationships that have stayed with us over the years.
To see a few more of our current websites please view our websites page.