Halesworth is situated on the Suffolk coast, around 9 miles in-shore. Halesworth is a small countryside town with a wide range of attractions. It has people come from all over to come admire its beauty. The town hosts locally made food, wines and small in-depended shops. Visitors who are looking for a cultural day out, will be impressed with what Halesworth can offer. If you like art then visit the Halesworth Gallery at Steeple End. This is one of the oldest galleries found in the town. The gallery was housed in the 17th century, formally known as Almshouse. Inside the gallery you can view the paintings, sculptures, ceramics and textiles which have been collaborated over many years. There is an old Railway building in Halesworth, which is still standing today. You can read up on this in the Halesworth museum, and learn what went on and what goods were transported via the railway. Halesworth has a pedestrianized thoroughfare which gives the impression of what Halesworth used to be like, following the windy streets and with shops either side. This provides the authentic market shopping experience, which mixes the old culture with the new. Halesworth is a fabulous place for food lovers to visit, having its food market with a wide range of food being offered.
Red Dune Internet have designed several websites in the Halesworth area.
Website design in Halesworth. User friendly, cost effective, professional, efficient and accurate websites. E-commerce and hosting, near Bungay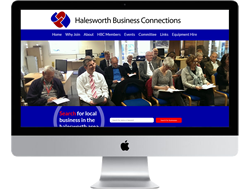 Halesworth Business Connections
HBC was formed in March 2003 Its purpose is to facilitate formal and informal meeting opportunities for businesses, not-for-profit organisations and retired business people in and around Halesworth, to share information on developments relevant to local businesses, to promote Halesworth & the Blythe Valley to attract customers, visitors and businesses and to foster mutually useful links with l ocal and regional authorities.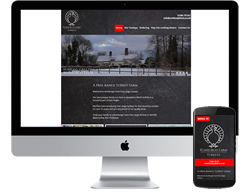 Rumburgh Farm Turkeys
Our picturesque family run farm is situated in North Suffolk in a beautiful part of East Anglia. We have been producing free range turkeys for the Christmas market for over 25 years and are very proud of our quality birds. Treat your family to a Rumburgh Farm free range Bronze or Norfolk Black turkey this Christmas.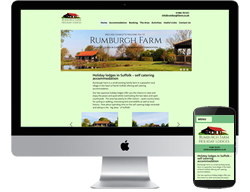 Rumburgh Farm
Rumburgh Farm is a small working family farm in a peaceful rural village in the heart of North Suffolk offering self catering accommodation. Our two spacious holiday lodges offer you the chance to relax and enjoy the peace and quiet whilst overlooking the two lakes and open countryside. The area has plenty to offer visitors – quiet country lanes for cycling or walking, interesting bird and wildlife as well as local history. How about spending time on the self catering lodge verandah and taking in the `big skies` of Suffolk?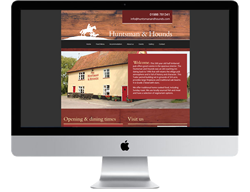 Huntsman and Hounds
This 500 year old half timbered pub offers good cuisine in the spacious interior. The Huntsman and Hounds was an old coaching inn dating back to 1496 that still retains the village pub atmosphere and is full of history and character. This Tudor period building set in grounds of 3/4 acre, provides large fireplaces and traditional oak beams. It is Grade 2 listed with stars.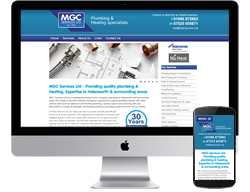 MGC Ltd - Halesworth Plumbing & Heating
MGC Services Ltd are a leading plumbing service company operating in Halesworth and surrounding areas. Our range of services include emergency responses for urgent plumbing repairs; also other routine tasks such as bathroom and kitchen plumbing, various repairs and servicing. We also specialise in a range of drainage and heating solutions, providing a fast service for all our clients.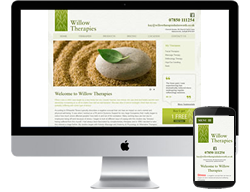 Willow Therapies Halesworth
According to Wikipedia 'Stress typically describes a negative concept that can have an impact on one's mental and physical well-being.' It was when I worked as a PA and in Systems Support for very large Companies that I really began to notice how much stress affected peoples' lives both in and out of the workplace. Many working days are lost due to employees being off work because of stress; I began to look at different ways of coping with this modern day 'disease' having suffered from this myself. I had always been fascinated by complementary therapies and in 1996 I decided to take this interest a stage further. My studies began with Holistic Massage and Anatomy & Physiology at 'Alternative Therapies' College in Berkshire. Since then I have attended many different and varied courses; there is always so much to learn!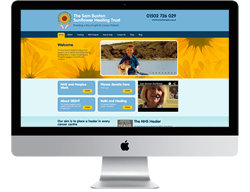 Sam Buxton Sunflower Healing Trust Halesworth
The Sam Buxton Sunflower Healing Trust supports cancer patients and their families by providing funds to employ Complementary Therapists (Healers) in the NHS and Hospices.
There is an increasing need to raise both awareness and vital funds as more projects are waiting to come on line throughout the United Kingdom.
Melons Halesworth
Melons was already a well-established and popular shop in the Thoroughfare, Halesworth. Pushing the business forward and making it the shop to go to in the local area was our main priority. By increasing our range of local produce including a larger seasonal range, with the option of weekly produce boxes and online shopping we are well on our way to obtaining this goal. We are continuously looking for new ways to develop the business and offer our customers something extra.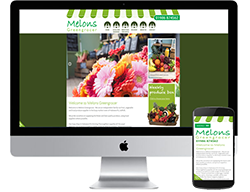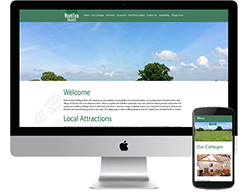 Wissett Farm Holidays
Wissett Farm Holidays offers self-catering accommodation in beautifully converted old stables on a working farm. Situated in the rural village of Wissett, this is an ideal base from which to explore the Suffolk countryside and coast. Ideal for relaxing breaks and perfect for cycling and walking holidays. Close to National Cycle Route 1 (secure storage available). Guests can enjoy bird watching on and around the farm and trout fishing just down the road. The village pub is within walking distance and the market town of Halesworth is 3 miles.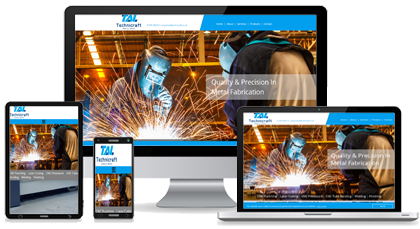 Technicraft
Established in 1973, Technicraft is a successful privately owned and managed precision metal fabrication business with a reputation for quality products in mild steel, stainless steel and aluminium working to BS EN ISO 9001:2000 standards. The company is renowned for its flexibility and ability to meet customers ever changing requirements, both promptly and efficiently.