Halesworth is situated on the Suffolk coast, around 9 miles in-shore. Halesworth is a small countryside town with a wide range of attractions. It has people come from all over to come admire its beauty. The town hosts locally made food, wines and small in-depended shops. Visitors who are looking for a cultural day out, will be impressed with what Halesworth can offer. If you like art then visit the Halesworth Gallery at Steeple End. This is one of the oldest galleries found in the town. The gallery was housed in the 17th century, formally known as Almshouse. Inside the gallery you can view the paintings, sculptures, ceramics and textiles which have been collaborated over many years. There is an old Railway building in Halesworth, which is still standing today. You can read up on this in the Halesworth museum, and learn what went on and what goods were transported via the railway. Halesworth has a pedestrianized thoroughfare which gives the impression of what Halesworth used to be like, following the windy streets and with shops either side. This provides the authentic market shopping experience, which mixes the old culture with the new. Halesworth is a fabulous place for food lovers to visit, having its food market with a wide range of food being offered.
Red Dune Internet have designed several websites in the Halesworth area.
Website design in Halesworth. User friendly, cost effective, professional, efficient and accurate websites. E-commerce and hosting, near Bungay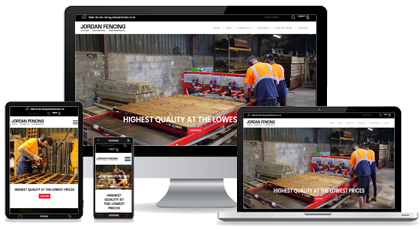 Cheapest Fence Panels
Jordan Fencing commissioned a new website to spearhead their online ordering service. It had to be moden, slick, and adhere to their new company branding. They required a bespoke e-commerce system to list and display their wide variety of products. These products had to be editable by non-technical staff members using the CMS back-end. Red Dune delivered a site that exceeded their requirements and allowed Jordan Fencing to expand into the e-commerce space.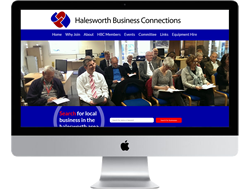 Halesworth Business Connections
HBC was formed in March 2003 Its purpose is to facilitate formal and informal meeting opportunities for businesses, not-for-profit organisations and retired business people in and around Halesworth. The organisation required a modern, professional looking website that matched their branding and is viewable on many different devices. In addition, a registry form was required to allow local businesses to submit their details. The form had to be secure against spam from bots and malicious actors.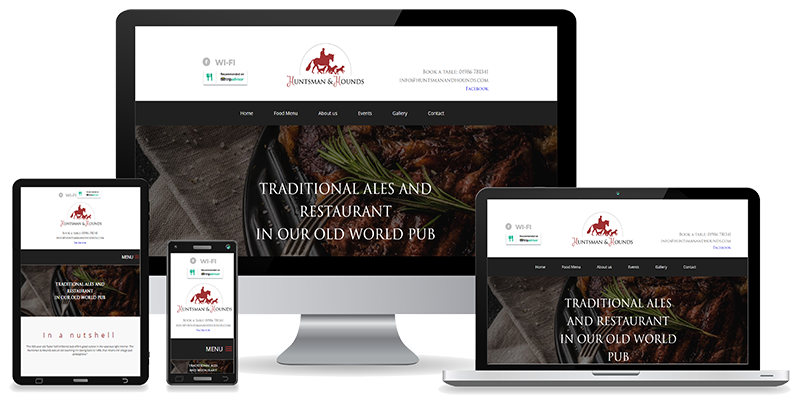 Huntsman and Hounds
The Huntsman and Hounds was an old coaching inn dating back to 1496 that still retains the village pub atmosphere and is full of history and character. The pub required a site that would fit their period decor and homey atmosphere. It had to show their social media presence and offer a glimpse into the cosy interior with a gallery. The site also had to show a current copy of their menu and list upcoming events.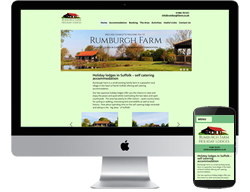 Rumburgh Farm
Rumburgh Farm is a small working family farm in a peaceful rural village in the heart of North Suffolk offering self catering accommodation. Their site was designed to show off the beautiful views and countryside surrounding the lodges. To this end, a scrolling carousel was added to the home page, along with a gallery. In addition, the farm required a fairly detailed contact form in orde to book customers. As with all of Red Dune's websites, it is fully responsive and looks great on mobile too.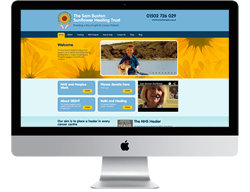 Sam Buxton Sunflower Healing Trust Halesworth
The Sam Buxton Sunflower Healing Trust supports cancer patients and their families by providing funds to employ Complementary Therapists (Healers) in the NHS and Hospices.
Their website had to reflect the values of the organisation, and draw potential donors to fund raising events. There is an increasing need to raise both awareness and vital funds as more projects are waiting to come on line throughout the United Kingdom.
Melons Halesworth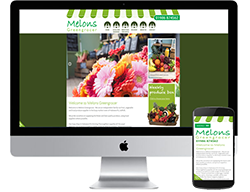 Melons was already a well-established and popular shop in the Thoroughfare, Halesworth. Pushing the business forward and making it the shop to go to in the local area was our main priority. By increasing our range of local produce including a larger seasonal range, with the option of weekly produce boxes and online shopping we are well on our way to obtaining this goal. We are continuously looking for new ways to develop the business and offer our customers something extra.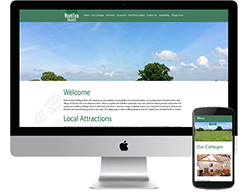 Wissett Farm Holidays
Wissett Farm Holidays offers self-catering accommodation in beautifully converted old stables on a working farm. They required a website that would showcase the stables and the natural surroundings in a gallery. The site also had to link to their existing availability calendar so guests could book online.
As with all of Red Dune's bespoke sites, mobile responsive design came as standard.