Southwold is a small town on the North Sea coast, in the Waveney district of the English county of Suffolk. It is located on the North Sea coast at the mouth of the River Blyth within the Suffolk Coast and Heaths Area of Outstanding Natural Beauty.
The beach is a combination of sand and shingle. In 2005/6 it was further protected by a coastal management scheme which includes beach nourishment, new groynes on the south side of the pier and riprap to the north. It is overlooked by brightly painted beach huts.
Red Dune Internet have designed several websites in the Beccles area.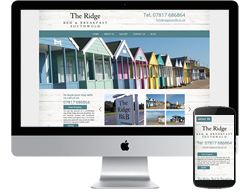 The Ridge
You can be assured of a comfortable stay at the Ridge Bed and Breakfast. We are perfectly located, with Southwold town centre and beach only a 10 minute walk away and with easy access to other attractions along the Suffolk coast. As an added bonus we have off-road parking which can be a real luxury during the busy summer season. Come and stay with us and experience the magic and tradition of Southwold. It is infectious!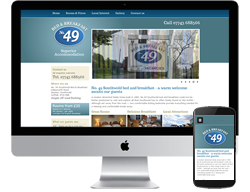 No.49 Southwold bed and breakfast
A modern detached family home built in 1985. No.49 Southwold bed and breakfast could not be better positioned to visit and explore all that Southwold has to offer! Easily found on the A1095 - although set away from the road — two comfortable letting bedrooms provide everything needed for a relaxing and comfortable break away.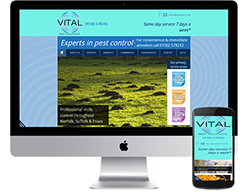 Vital Pest
We at vital pest solutions are a team of professionals working together to help prevent and protects homes and businesses from nuisance pests. Offering a personal and friendly service, we aim to provide you with not only a fast response but the most effective solution to your problem using up to date humane methods